The team behind Got To Get Out
Got To Get Out is a social enterprise powered on adventure, zest for life, and a team of volunteers. Along with hosts who lead hikes and adventures around the country, these are the people who are working to make GTGO bigger and better!
Robert Bruce, Founder
Before coming up with Got To Get Out in 2015, our fearless leader Robert had gone through a huge life transformation, about after leaving the busy marketing company he had founded 10 years prior in his early 20s. After spending nearly every waking moment working on the business, through good times and bad, Rob was worn out and out of shape. He took control of his life in mid-2014, largely by getting outdoors a whole lot more and changing his outlook.
Fast forward to 2018 and Rob has been awarded with a Kiwibank Local Hero award, become sponsored by Macpac, written for publications like the NZ Herald and Stuff. Through his passion and dedication, he's inspired thousands of people to also get active and outdoors. Robert has shared his personal travels in Nepal, South East Asia, Australia and here in New Zealand to help show followers new places they've "#gottogetout to". With this passion and drive, Got To Get Out has grown exponentially into the social enterprise we know and love today.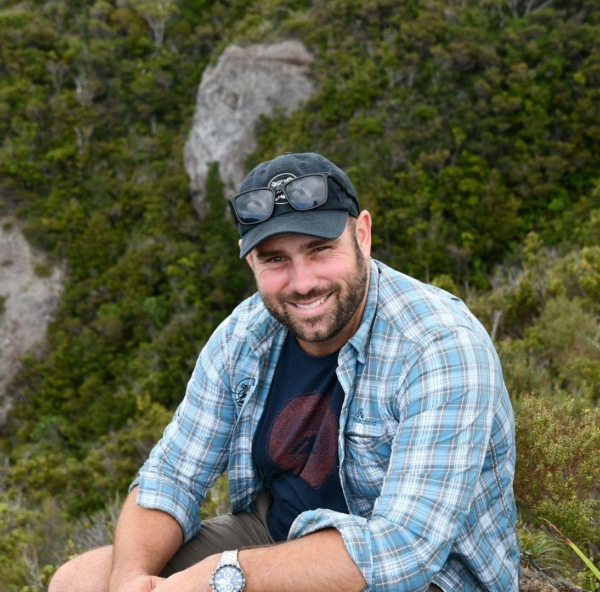 Kim Wheeler, Adventure Operations Manager
By day, Kim is a senior investigator for the Commerce Commission, and by weekend and night, Kim is our amazing Adventure Ops Manager. You'll find her scaling walls with the climbing crew on Mondays (and many other days of the week) and she is responsible for ticketing, event logistics, and transport. Her delightful Canadian demeanour makes people feel immediately comfortable and welcome. She came to New Zealand in 2016 for a short stay, and has been here ever since!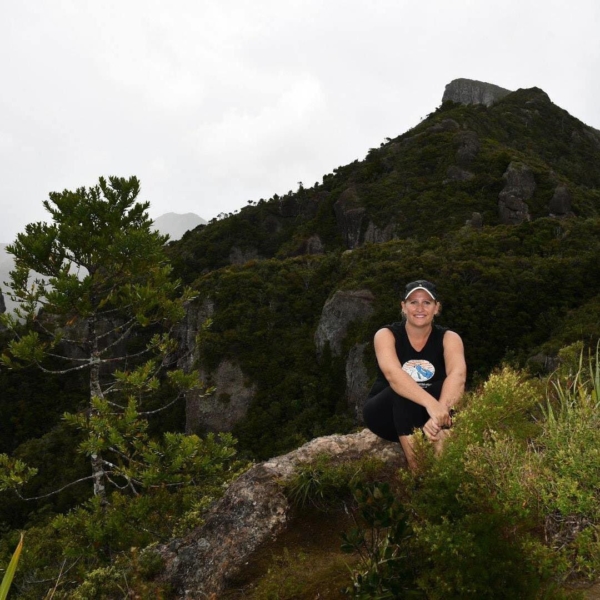 Amelia Ritchie, Digital Marketing Manager
Also having grown up in Taranaki, Amelia grew up with a love of hiking, kayaking and adventure. A social media specialist and journalist by trade, she's in charge of the digital strategy, plus making sure the website runs smoothly and that everything is optimised. She's also never short of puns and dad jokes, and modifies and races cars in her spare time.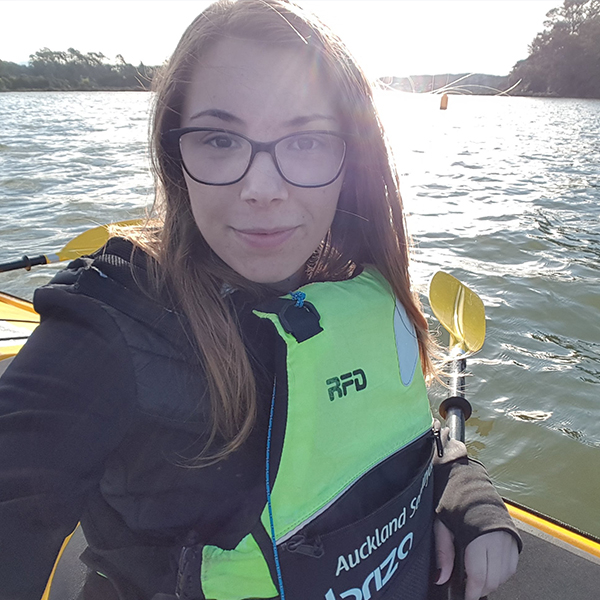 Alex Dean, Health and Safety / Event logistics
Alex is in her final year of a Sport and Recreation degree at AUT, and is training towards being an outdoor instructor and guide. Alex loves nothing more than getting outdoors and into nature, having explored many of New Zealands forest and parks. She also loves climbing, and is a regular with the Got To get Out climbers on Monday nights at Extreme Edge Panmure.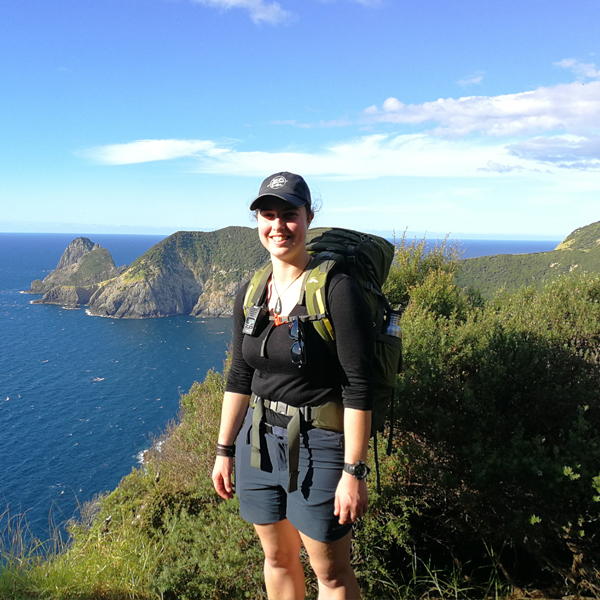 Sabrina Schmidt, International Student
Sabrina is currently studying as a German exchange student at AUT. In Germany she studies Sport, Adventure and Expressive Movement at German Sport University in Cologne and works as a fitness coach. Her passion is about motivating people for exercising in nature. She has chosen New Zealand for a semester abroad, because of the great opportunities for outdoor education. She loves playing table tennis, to surf, to ski and joins us as many trips as possible. Sabrina loves the idea behind GTGO to bring Kiwis and International Students together and make new friendships all over the world.