Who are we?
"We are a social enterprise that connects locals and international visitors, and inspires them to get active, outdoors, and make new friends."
– Robert Bruce, Founder.
Got To Get Out was founded in January 2015 by keen outdoorsman and entrepreneur Robert Bruce as he trekked through the Himalayas to Mt Everest Base Camp. He found his inspiration at around 5,000 metres into the hike and decided his purpose in life was to help people have amazing experiences and change their lives by arranging safe, exciting group adventures.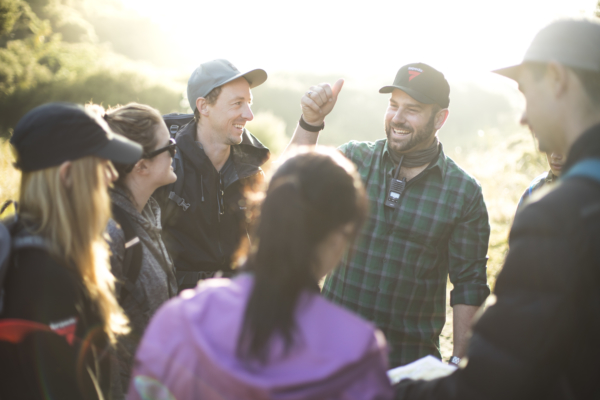 Events
Since 2015, Got To Get Out has grown into a community of over 10,000 adventure lovers from around New Zealand. Many of the outdoor hiking events are offered free of charge, as part of our commitment to getting people active and outdoors.
Every event starts with a safety brief, some warm-up exercises or stretches, a circle of names where everyone gets to know each other, and discussion on plans, processes and questions. We encourage attendees to bring a food item to share with the group to build community and friendship. And along the way, we're careful to make sure everyone stays on marked paths, disposes of rubbish correctly, and keeps natural conservation in mind.
With an average of at least eight events offered every month, there's almost certainly an event or group for you to join. We're always updating our events page with new event concepts and locations, so like us on Facebook and join our adventure group and email list to keep up with the latest news and events.
Why we believe getting outdoors is important
It's universally agreed that getting outdoors and active increases the feel-good chemicals in your brain, while helping  keep you fit and healthy and connected to nature. At Got To Get Out, we're all about encouraging this, as well as helping people meet others from different countries, age groups and backgrounds. Some of the benefits of getting into nature include that you can make new friends, learn new things, and experience all our beautiful country has to offer us in a safe and welcoming environment.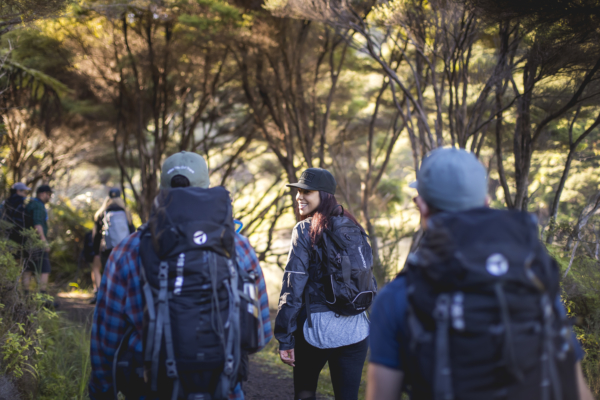 The importance of safety
Got To Get Out takes safety seriously: we know that people are trusting us with their lives and possessions. For every activity, including free events, we follow industry 'best practice' in terms of assessing and mitigating risk.
Before each adventure, we let you know:
What gear you need, in detail
The difficulty of the track
the fitness level required
Before event day, we monitor weather conditions, and if it looks unsafe, we postpone the event. In the unlikely event of an incident, we have first aid trained staff on site, with quality first aid equipment. Got To Get Out carries communication devices, including PLB  (personal locator beacons) and conducts safety briefings prior to each event. Although not governed by the 'Adventure Tourism Act' regulations, we choose to hold ourselves to the same high level of safety that other adventure operators in New Zealand are expected to follow.