Got To Get Out is run by a group of passionate volunteers and staff.
Our whanau/family are tight-knit, spend a lot of time together on the road / at events, and absolutely LOVE getting outdoors!
If you are interested in getting on board as a Got To Get Out volunteer, please get in touch!
Below you can read about some of our awesome crew.
Robert – Founder
As founder of GTGO Rob is across all parts of this social enterprise. He's a qualified bus driver (NZTA Class2, Passenger endorsement), NZOIA hiking and biking leader, paddleboard instructor with NZ Surf, and face of the organisation. Rob founded Got To Get Out after a long career in a corporate office. A trip to Nepal in 2014 prompted him that getting outdoors was extremely good for body and mind, and he decided to share this mission of 'getting out' with as many Kiwis as possible. Robert is a Kiwibank New Zealander of the Year semi finalist, and Local Hero for his work getting people outdoors.
Robert came up with the idea of Got To Get Out while trekking towards Mt Everest Base Camp, in late 2014. He gained inspiration high in the mountains of Nepal, that maybe he could use his skills (from a long career in marketing and advertising) for a greater cause. He came home after Mt Everest Base Camp and started posting on social media, inviting people to 'get outdoors' with him, and sharing his own adventures. Before long, the Got To Get Out online community had grown to several thousand people, and he was hosting trips every weekend. In 2018 Robert went 'full time' working on Got To Get Out (he says 'full time volunteer'!) and in 2019 Robert became an ambassador for New Zealand outdoor retailer Torpedo7.
In the past few years Robert is a TedX speaker, New Zealander of the year finalist, and Kiwibank 'Local Hero' for his work motivating people to 'get outdoors and active'.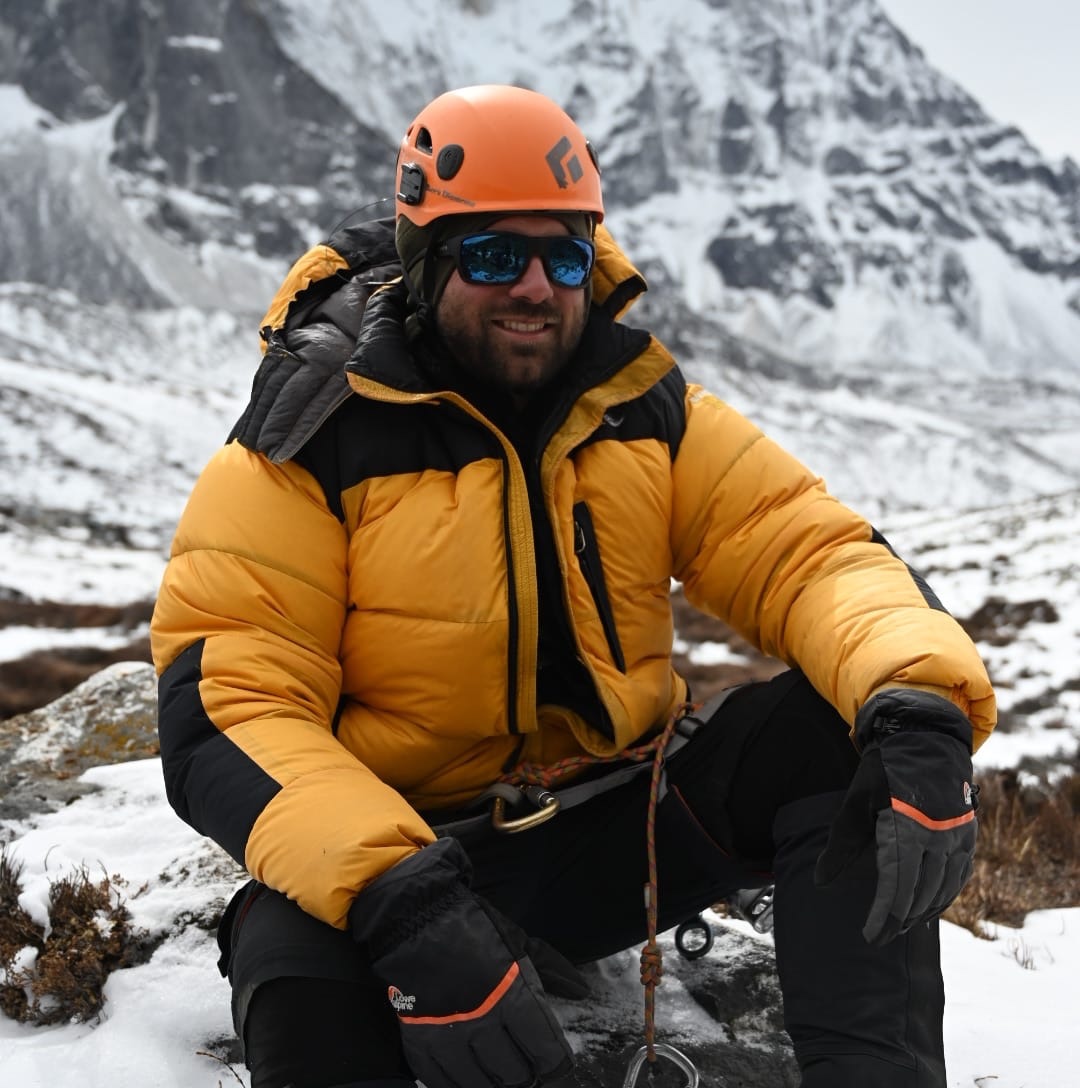 Josefine – Adventure Logistics
Josefine from Stockholm, Sweden is both behind and in-front of the scenes, helping with driving, planning, logistics, maintenance, and assistant-guiding. Jo loves Nepal and has trekked to Mt Everest Base camp twice, and completed other Himalayan adventures. Jo holds outdoor first aid qualifications, loves scuba diving, horse riding, snowboarding and hiking among high mountains.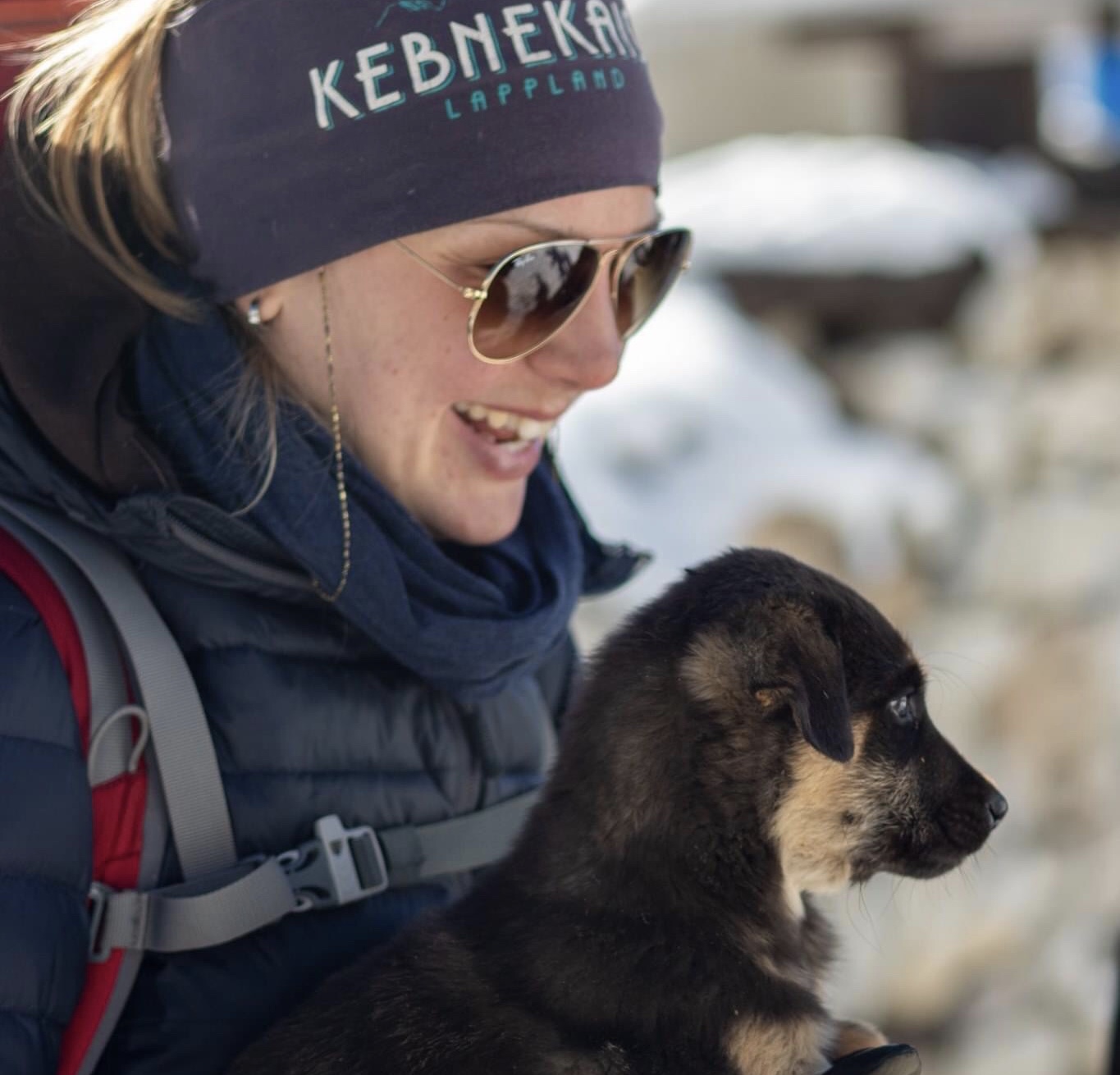 Rachel – Adventure Guide / Cultural Liasion
Rachel (Rāhera) is a qualified teacher holding a BEd and a post grad in Kaitiakitanga and has studied Te Reo Māori extensively. She is a GTGO guide, driver, and helps bring a unique cultural perspective to our trips, in particular Get Into Nature excursions.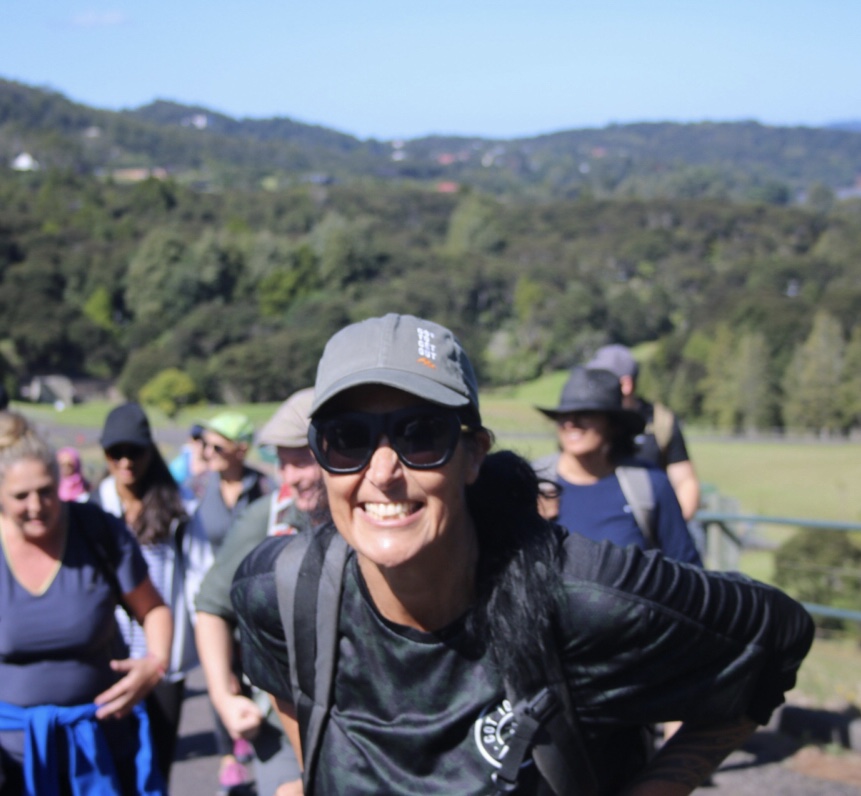 Chris – Photographer / Got To Get Out Snow Club
Chris from New York City has helped GTGO since 2018, assisting on a range of tasks including arranging trips, leading ski missions, and taking thousands of stunning photos! Chris is a fully qualified teacher, and kindly helps GTGO in his spare time.
Check out his website here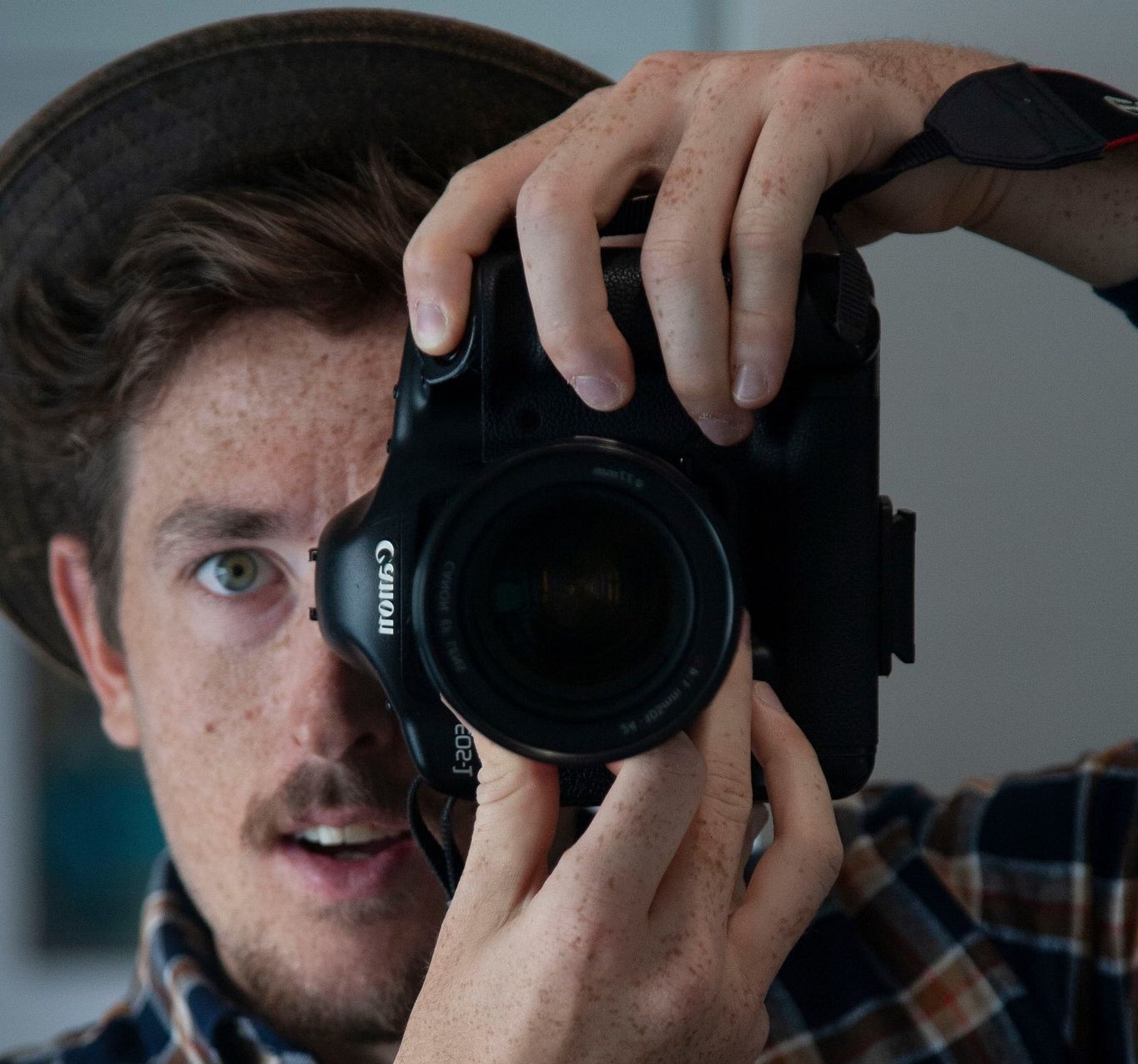 Sarah – Got To Get Out Snow Club
Sarah is a keen member of the Got To Get Out Snow Club and loves nothing more than encouraging first-timers that they've 'got to get out to the snow!'. Sarah works full time in communications, but spends every spare weekend at Mt Ruapehu. She has also snowboarded extensively in Canada.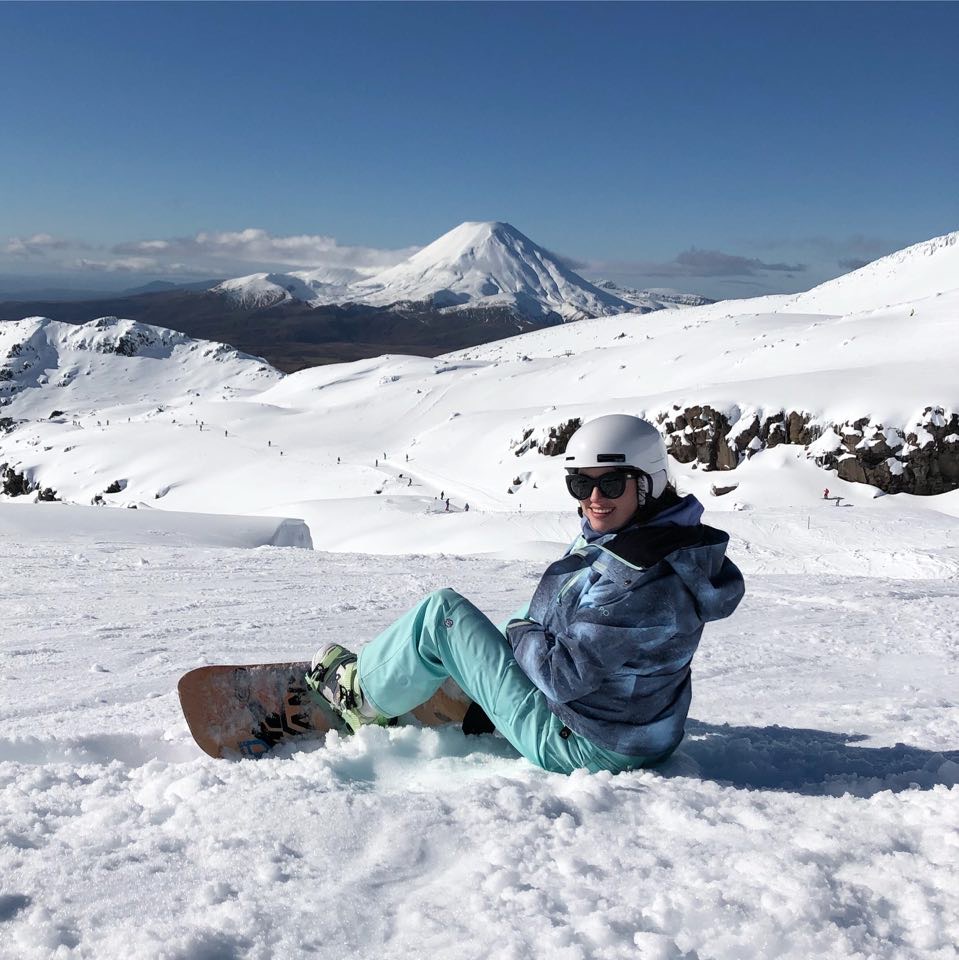 Damon – Got To Get Out Runners
Damon is a keen member of the GTGO whanau who has helped with arranging many hikes, runs, walks, and also joined the 2019 trip to the Annapurna Circuit. Damon is a top runner in his own right and loves getting people outdoors!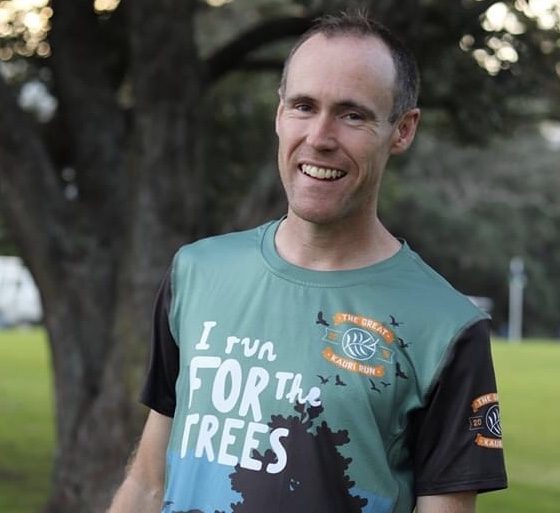 Shawn – Got To Get Out Runners
Shawn has been a GTGO runner since the group started, he loves running especially trail running and has taken part in several races and marathons over the years with the goal of completing a ultra marathon one year. He is based in Auckland and beside running he's also a keen hiker and mountain biker. Shawn is also volunteering as a Scout leader taking youth outdoors hiking, camping and other outdoor pursuits.
Natazia – Got To Get Out Climbers & Riders
Natazia is a Hawkes Bay farm girl but also a secondary teacher in the big city. She adores being outdoors and is willing to give most things a go. Her go to's are rock climbing – indoor and out – and mountain biking but you can find her participating in most water sports (particularly kayaking) and out exploring on foot. Natazia has #gottogetout and loves dragging others along on her adventures.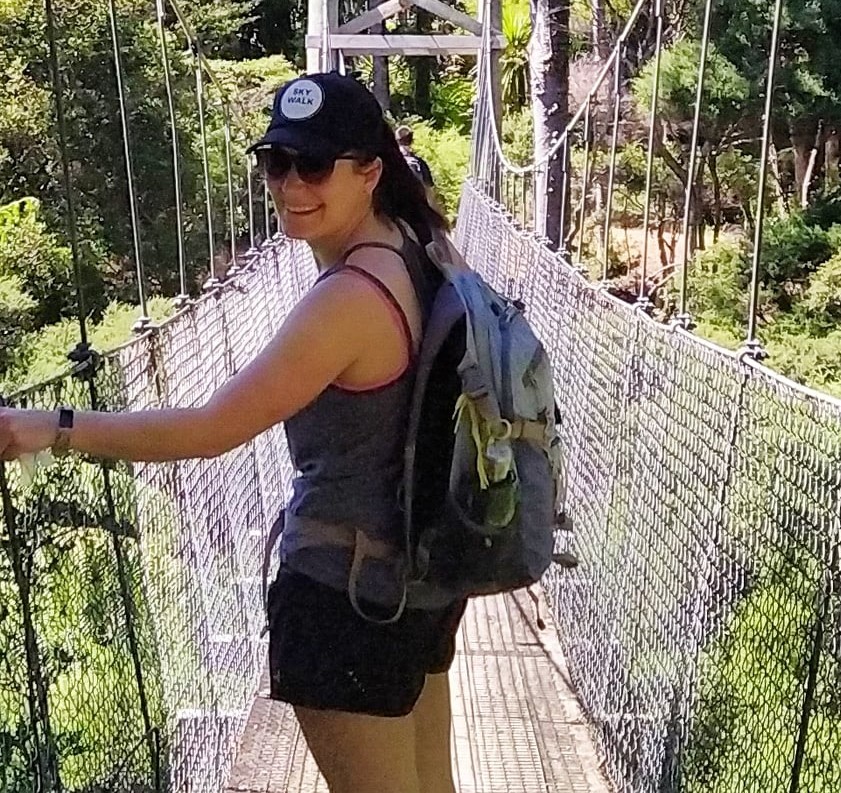 Aaron – Got To Get Out Riders
Aaron is born and bred in Auckland, and keen on all aspects of the outdoors. He is an IT Professional by day but outside this you can find him out on the trails mountain biking, hiking/tramping (long and short trips), snowboarding, kayaking – he's always keen for an adventure and believes getting out is the best medicine! He's more than happy to help and show others how they can get out too.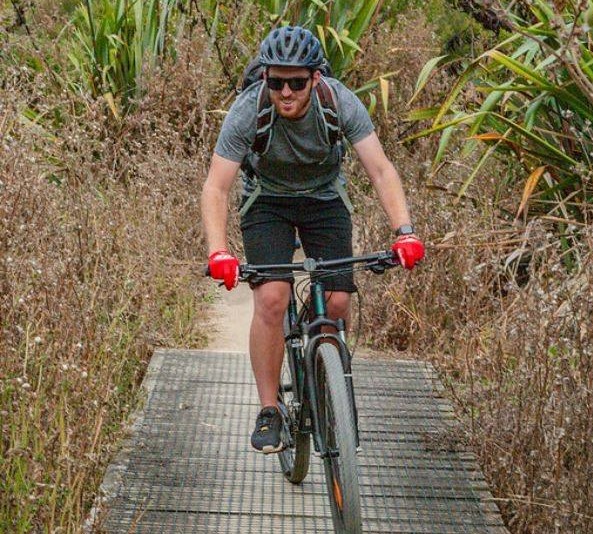 Chris – Got To Get Out Riders
Chris is a mad mountain bike rider and also proud dad. Chris helps the GTGO Riders group by sharing content, inviting people on rides, and helping maintain our fleet of bikes.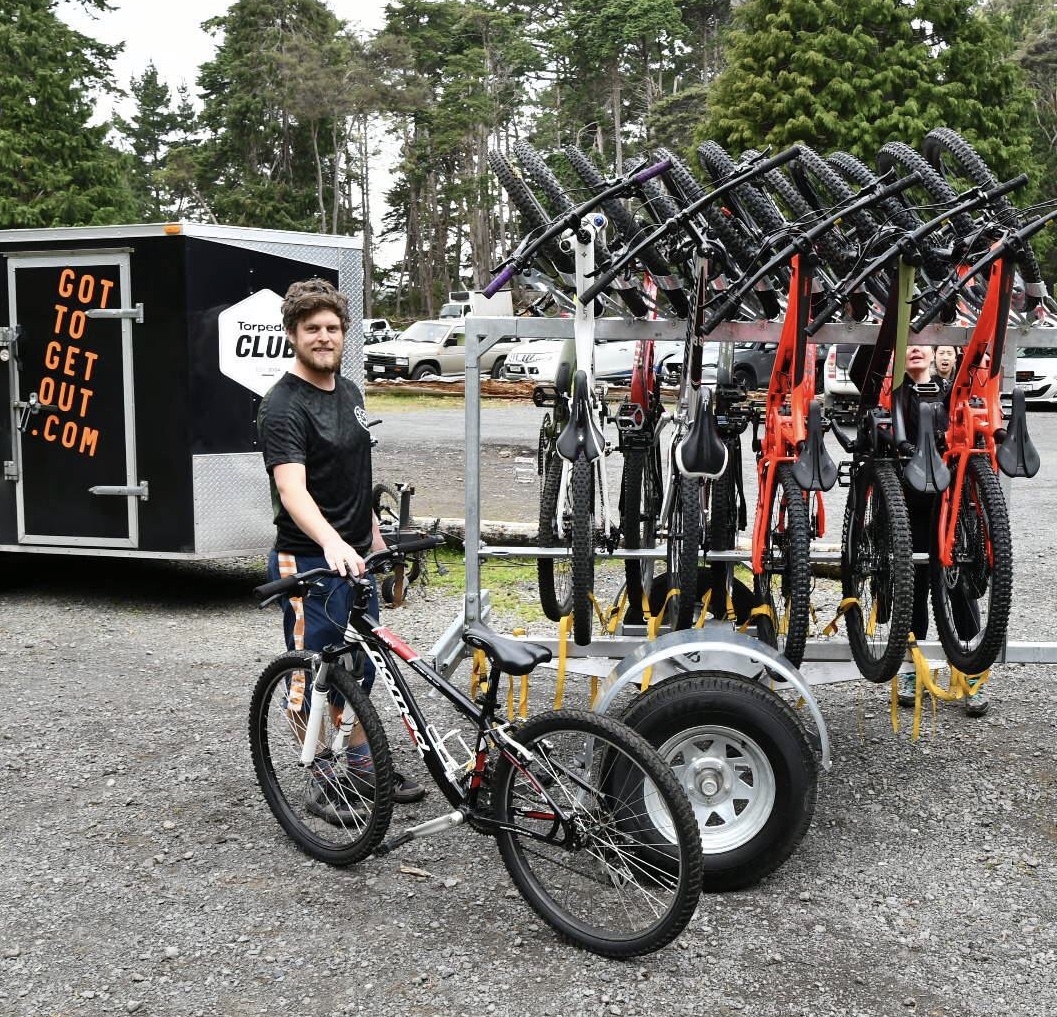 Adam – Auckland Adventurers
Adam is born and raised in Auckland. He enjoys both gym and sport, playing to stay fit and healthy. He especially likes playing rugby but also hiking. He really enjoys getting into multi day hiking and always has an idea of where to go next. He don't mind getting out in the rain or bad weather, he actually enjoys it because it's a challenge! He tries to get his kids involved with hiking and really believes that kids and families have Got To Get Out too!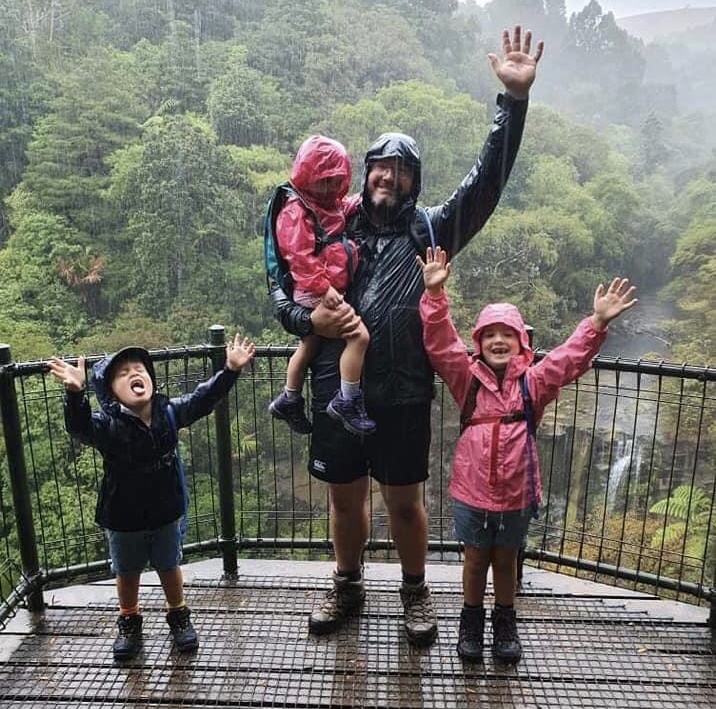 Rose – Auckland Adventurers
Rose from Auckland works as a Commercial Property Manager by day but is an adventurer all other times. She loves snowboarding, hiking in the bush, and has recently started getting into mountain biking! She really enjoys organising trips and is keen to show others how they can Get Out too. She's is very happy to share her dehydrated meal recipes and knowledge about trees.