Got To Get Out on Great Barrier Island: Easter Weekend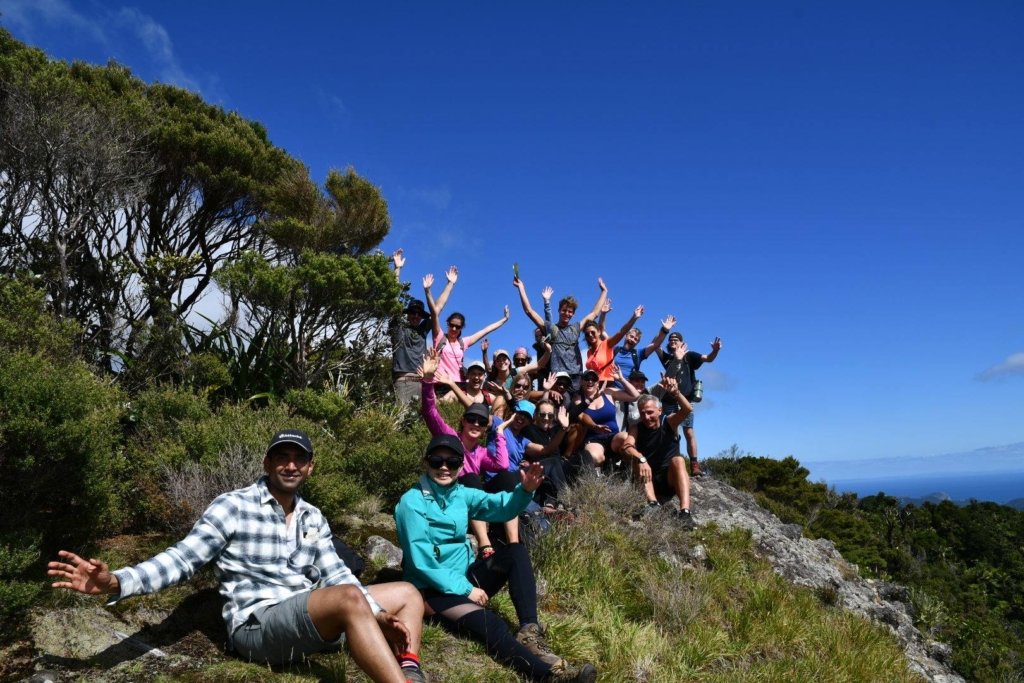 Great Barrier Island is a name many New Zealanders (Aucklanders in particular) will be familiar with, but only a few have actually visited.
The sparsely populated island is only a 4 hour ferry ride from Auckland's bustling waterfront, but on arrival you realise it is a completely different world, operating on it's own time.
Great Barrier island is home to around 900 permanent residents, down from the a 1980s peak of roughly double that. We are told by our friendly resident driver that when the fast-ferry stopped service, many locals found it too hard to commute to the city and so the resident population declined. Visitors will find this isolation a blessed relief from the hustle and bustle of the mainland, where populations are booming and alone time comes at a premium.
Great Barrier island really has something for every adventure lover: snorkelling, hiking, climbing, fishing, kayaking and some of New Zeaands best surf beaches. A keen visitor could easily spend a month or more exploring the many beaches, coves and hills. Our group only had a long weekend spare (Easter), but really made the most of it.
For our adventure weekend, we based ourselves at Orama Oasis, a quaint collective of accommodation blocks, based around a central Kitchen and dining hall at a stunning cover called Rarohara Bay, Port Fitzroy. Port Fitzroy is described as the "perfect spot for boaties" in the dogeared information brochure, and judging by the large number of boats moored nearby, it seems to live up to the hype.
The Orama Oasis has a friendly staff of up to twenty in the peak season, who live on site like a community of sort – many relocating their whole family with them. Even during Easter, there is still capacity in the Oasis. Rooms are comfortable bunks or beds, and generator power operates during the busy times of day – morning and night.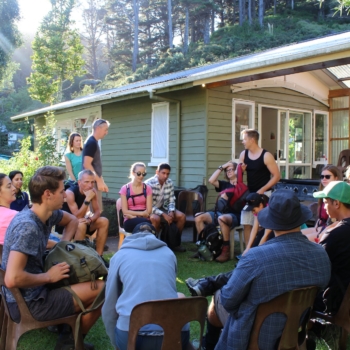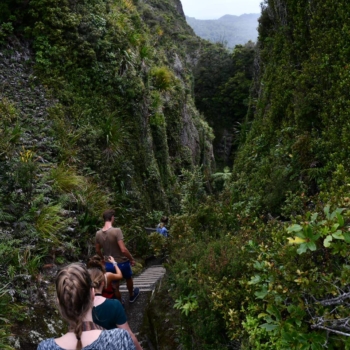 Near to Orama are a range of hikes and trails to suit every fitness level. Our group of twenty opted to walk to the Coopers Castle peak, at 465 above sea level. This track took a solid six hours return, but was worth every slippery sliding step. Views from Coopers Castle are just stunning, giving a birds eye view of Great Barrier and it's surrounding island neighbours. Our group took in the view, had some lunch, then headed home for a communal dinner.
Those feeling like a longer day might like to climb the highest peak on the mountain, Hirakimata (Mt Hobson), 627m. This mountain is a hard slog, one that should not be underestimated. Expect to climb more than 1000 steep wooden steps to get to the summit, but the views make it worthwhile. Where Coopers Castle gives you views to North and South, Mt Hobson summit gives you three-sixty views of the whole island. It's not often you get an unhindered view in any direction – this is a pretty special experience.
Other options for adventure lovers at the Orama include kayak rental from the Hillary Outdoors crew and high ropes courses.
If you've got to get out somewhere new and have a few days to spare, you really can't go wrong with a trip to Great Barrier Island.