Got To Get Out to Queenstown and Milford with JUCY
Got To Get Out is constantly on the lookout for exciting new adventures to offer to our growing
audience of outdoor lovers. For this 'first ever' trip we headed to the adventure capital of New Zealand – Queenstown Lakes – and had an amazing time with JUCY exploring Milford Sound, Wanaka, and Arrowtown during the Real
Journeys Winter Festival 2018.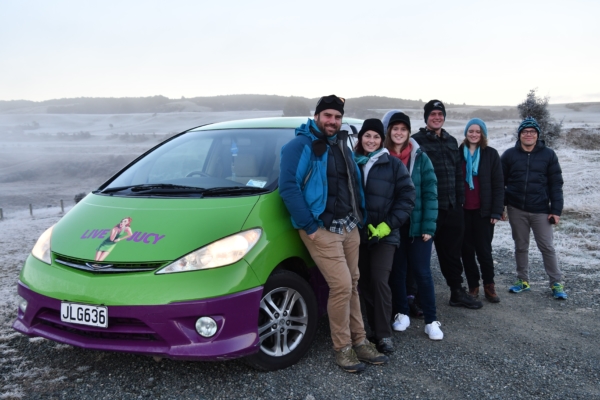 How we got there:
Almost all our crew traveled with Air New Zealand from their home cities of Auckland and Wellington.
The flight is under two hours and it's amazing to be in such a different landscape so soon after
leaving a big city. Flying into Queenstown is an absolute must do – the scenery on arrival is just
stunning, with the mountain ranges rushing to greet you with their jagged ridges and peaks.
How we got around:
We partnered with JUCY for this adventure, so once off the plane we gathered at the JUCY rentals
desk in the airport. Less than five minutes of admin and we were ready to roll – literally! We jumped
into our modern JUCY '8 Seata' Toyota van and did a quick tiki tour on our way to our
accommodation downtown.
Renting a van is an extremely cost-effective way to get around Queenstown. You need to be aware
that everything is miles away – for example getting to Milford Sound was a four-hour drive. Even
neighbouring Wanaka is at least one hour via the winding Crown Range, so expect to spend a lot of
time in a car.
Where we stayed:
The JUCY Snooze hostel was only opened this year, and it's a true engineering and user-experience
masterpiece. From the electronic self-check-in to the 'pod' living, the hostel really has budget and
creature comforts in mind.
JUCY Snooze has over 200 beds, but you don't feel over crowded; our group stayed in an 8-pod room
and the sound insulation of the pods is so good, you feel you are alone in the room.
We enjoyed a few meals and chill times between treks in Miss Lucy's, JUCY Snooze's rooftop pizzeria
& bar – where the food is superb and the views are remarkable.
What we did:
The purpose of our adventure was to do a Milford Sound cruise, some hiking, and to attend the Real
Journeys Queenstown Winter Festival. We successfully ticked off all those boxes and cannot rave
highly enough about it all! You've really #gottogetout to Queenstown.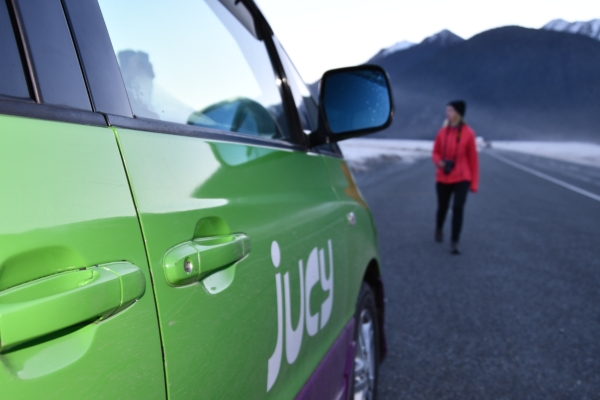 Milford Sound with JUCY Cruise
Milford Sound is called the 'eighth wonder of the world' and lives up to that name. We traveled on
the JUCY Cruise Gem, which is the newest boat among the several tour boats operating on the Sound. The
informative commentary was pitched at just the right level – the Kiwi voice over the loud speaker
said at certain times "you really want to be on the front of the boat for this bit!" and he was right.
The skipper expertly edged the boat right up to some of the numerous waterfalls racing off the high
vertical cliffs, at times almost drenching guests but staying just far enough away. Seals trying to
catch some winter rays made for a nice detour, and the free coffee on board kept everyone's fingers
warm.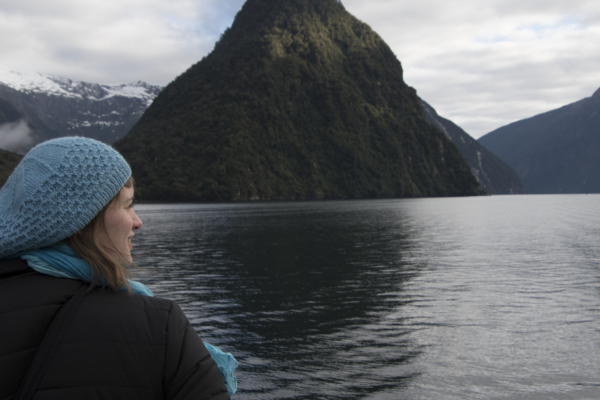 The drive to Milford should not be underestimated. It's approximately four hours each way, so if you
catch the early sailing, expect to leave Queenstown around 4am! We opted for a more leisurely
wake-up of 5am from JUCY Snooze, and arrived around 10am for a 10:30am sailing. The drive
provides many incredible vantage points of the many mountain ranges in that part of the world.
Breathtaking is an overused but completely accurate description of the views you get – pull over at
some of the road sidings if you have time, the photos are worth it.
The Winter Festival
The Real Journeys Queenstown Winter Festival is a fun, family-friendly event with activities to
interest every traveller. We popped along to several of the free events including the opening
ceremony, jet-boat races, Tiki Taane concert and the JUCY sponsored Undy500 – a running race
down the waterfront where contestants wear only their underwear and shoes to compete for prizes.
There's so much to do during the week of activities that no-one could get around everything during–
and some of the events we missed included the ball, comedy night, and various dance parties
sounded good. We unfortunately didn't have time to get up the ski mountains to see the dog races
or snow mountain biking – we'll have to hit that next year!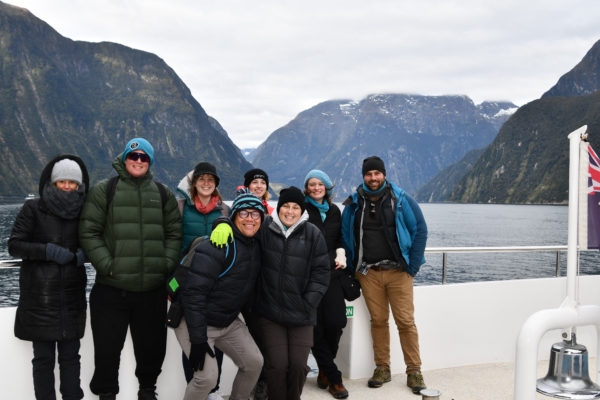 You've got to go hiking
Our mission was to do some hiking, so on Saturday morning we departed JUCY Snooze after some
quality Miss Lucie's caffeine and headed up Queenstown Hill. The many plaques along the 2-hour return walk
describe the mountain as a place of significance to local Maori and it's easy to see why. The views
are superb and there is a sense of both grandeur and calm when you are on the mountain – even in
exposed areas where the lightest wind can feel like a blowing gust.
We snapped some shots from the top and regretted not having more time to climb other popular
walks, Roy's Peak or Ben Lomond, which you could see from Queenstown Hill.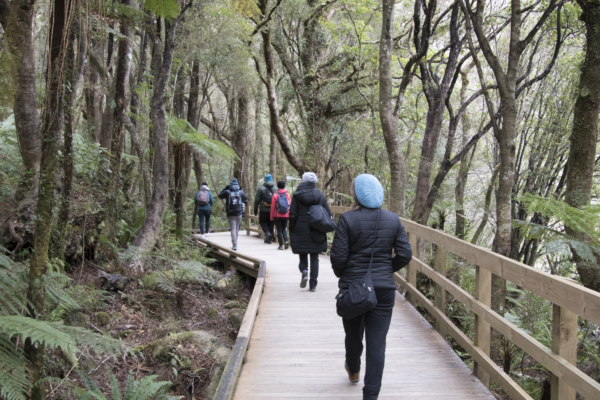 All up, our adventure to Queenstown and Milford Sound was truly worthwhile and we can't
recommend visiting here enough. Travelling with JUCY by car and boat, and then staying with JUCY
made the experience feel consistent throughout – the company really excels at relaxed but efficient
customer service, where nothing is too hard – but nothing is 'try-hard'.
We're thinking we need to head back to Queenstown but this time take boards and skis with us!
Jucy have a deal going where you get lift passes with your car rental – check out
jucy.co.nz/ski4free.
Watch our events page for more upcoming trips.
See you next time? You've #gottogetout!